Autobiography
I was born on a warm, rainy night in October in Ponce, Puerto Rico. I live in Carolina, P.R. and I am working in the school José M. Lázaro. I have three children, and a lovely fiancé. My children live in Yauco in my parent's house, so I'm alone with my partner. I am the baby of the house. When I was born, my big sister was five years old and took care of me. Aixa is a strong woman and she would do anything for me, but like all sisters we fight like cats and dogs. Sometimes when nobody was around, Aixa would come up to me and speak for hours. I still love her but only because she is my sister. ;)

Who am I in life?

My name is Daixa Elena. I started school when I was four-years-old. I went to kindergarten through eight grade at Holy Rosary School and while I was there, I won an award for perfect score. I also won an award for honor roll all nine terms. Then I attended José Onofre Torres Middle School, and there I also won a couple of awards: one for sciece fair student, mathematics fair student and two for being named Music, Spanish Speaker and Science development and High Average. Later, I attended Luis Munoz Marin High School. In this school I participated in a lot of activities. I won an award being named "High School Spirit". I finished school and went to the University. Actually, I graduated of M.Degree in Administration & Supervision of Educational System with perfect score.

What does life mean to me?

Life to me means friends and family who you can trust and who trusts you. I am pretty much on the happy side of life, but like all persons I do I have my "days of." That means I do have some sad days or depressed days. I have a few friends here that sort of look out for me and when I am having a bad day, I have someone here at school or home to talk to. I make my school days go by thinking of either the next hour or what I will do when I get home or on the weekend. I have a fiancé now and very soon he becomes to be my official husband. He cooked for me, in his restaurant 2 years ago and we were a good friends. Now, our favorite places to go out is traveling around the island and out to dinner in Viejo San Juan.

Sometimes we went to baseball games and differents places in Puerto Rico, for example Yauco. We are together for 2 years and I hope for all the rest of my life.

What's my outlook on the future.

The year 2013 will make twenty years since I graduated from high school. I think I will probably be still living here in Puerto Rico. I will be quite comfortable with my living situation, meaning that I will be married to "him" ;). (All rigth, I don't tell his name) Now, we have four children: (Too much!!!) and we hoped that our family remains united by always. He is a sweet guy; he will do anything for anyone. He is very strong person like me. We are happy together--this is forever. ;)

Conclusion

As I said in the beginning, I was born here in Puerto Rico and I've lived here my whole life. I would like to see more of the world but unfortunatly, I don't have any money to leave Puerto Rico to go anywhere right now. I hope you have enjoyed reading my life story as much as I have enjoyed writing it for you. Try to get as much as you can out of school; you're only there for twelve years and when you graduate, you're home free. Here's a tip for you to live or try to live by: If you think it, it can be done.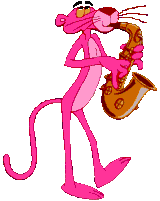 Favorite Quotes!!!
cont.
For everything there is a season,
And a time for every matter under heaven:
A time to be born, and a time to die;
A time to plant, and a time to pluck up what is planted;
A time to kill, and a time to heal;
A time to break down, and a time to build up;
A time to weep, and a time to laugh;
A time to mourn, and a time to dance;
A time to throw away stones, and a time to gather stones together;
A time to embrace, And a time to refrain from embracing;
A time to seek, and a time to lose;
A time to keep, and a time to throw away;
A time to tear, and a time to sew;
A time to keep silence, and a time to speak;
A time to love, and a time to hate,
A time for war, and a time for peace.

Ecclesiastes 3:1-8